Anesthesia Plus has been supplying hospitals, surgery centers, and physicians with high-quality new and refurbished medical equipment since 1990. The knowledgeable technical support we provide, as well as our meticulous attention to detail, ensures that each piece of equipment delivered continues to look and function like new.
If you manage a small clinic or practice, the expense of new medical equipment can be daunting, to say the least. While you may have much of the equipment you need, you may also have a long list of equipment you wish to have in the future.
The good news is that you don't necessarily need to spend the kind of money required to own new medical equipment. You can provide patients with a wide range of services without the high cost when you choose used medical equipment.
How Used Medical Equipment Becomes New Again
Used medical equipment is able to be purchased and used again when it has been refurbished. The refurbishing process involves repairing the equipment and replacing any parts which have become worn or damaged. Once repairs and replacements have been made, the last step in the refurbishment process is to test the equipment for functionality and to ensure it meets industry standards.
The Benefits of Buying Used
There are some important advantages to purchasing used medical equipment:
More Money Saved
Of course, the savings that can be realized by purchasing refurbished equipment refurbished is one of the top reasons so many physicians do so. The money saved on used medical equipment can be passed to your patients. As well, by spending a fraction of the cost of new equipment, your own spending flexibility is enhanced. The money you save on equipment can be put toward the purchase of new, big-ticket items which may have previously been out of reach.
Finally, the major benefit of saving money and then using it to purchase new equipment is that your patients benefit from equipment that is able to contribute more terms of diagnosis, as well as the improvement of their overall health.
No Loss of Quality
Another benefit to purchasing refurbished equipment is quality. Because it's been through repair or replacement, several parts will likely have been updated with higher-quality parts than what may have been originally installed.
Often, the performance of refurbished equipment is also enhanced via improvements, which will ultimately result in a machine that lasts longer and also increases the money saved.
No Waiting
Because refurbished medical equipment is far more accessible in terms of cost, it can be purchased when it is needed. Not so with new medical equipment. Often, a small practice will have to wait until there is enough in the budget to purchase a new piece of equipment.
Meanwhile, because their existing equipment has broken down, patients must also wait to receive treatment.
Evaluating Your Need for Equipment
Once you have found a supplier of refurbished equipment, you may be tempted to purchase as many pieces as possible. However, even when you have a plan for purchasing medical equipment for sale, you should take the time to consider several important factors:
Is It Suitable for Your Needs?
Regardless of what you need it for, you will need to determine whether or not the equipment you're considering will allow you to do what you need it to. For instance, if you need equipment for the purpose of more easily diagnosing certain conditions, the equipment you choose should be able to allow you to accomplish this as quickly and easily as possible.
Is It Working Properly?
As stated previously, the refurbishment process does include a testing phase. However, you will want to be absolutely sure that it works the way it should. Therefore, you will have to assess the equipment's overall condition before purchasing, and then ensure you take it through your own testing process once you've received it to confirm proper operation.
Does It Offer the Desired Level of Quality?
The quality of the medical equipment you purchase is another important factor to consider. Any equipment you purchase should have the features you need. Older pieces of equipment may not be equipped with the components of more recent machines. When in doubt, the best thing to do is to ask the company for further information. You may also be able to get the company to demonstrate the equipment for you so that you can confirm it has the needed features.
Level of quality can also be determined by brand name. Carestation, Drager, Hologic, Zoll, and Skytron are just some of the top names of refurbished medical equipment.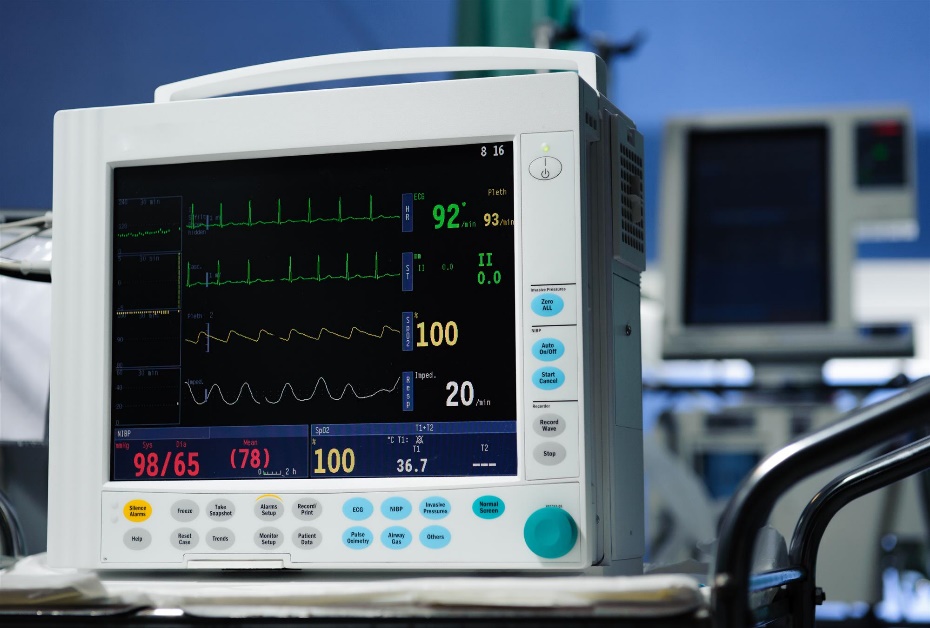 Is It the Correct Size?
Although most of today's medical equipment is made to fit in confined spaces, you still need to ensure it will work in your location. Determine how much available space you have by measuring the entire room equipment will be placed in or the area of the room in which you plan to place it. Ensure there is sufficient clearance, both for the machine and for the technician who will be using it.
Can You Afford It?
Comparison is your best weapon against overspending. Here, too, you must ensure there is enough space to work with. Once you've determined your budget, compare prices from different sources, as well as check the history of each source to determine previous buyer satisfaction. You may also be able to get a list of customer references from the seller.
Safe Installation and Operation
Ensuring the safety of everyone who comes in contact with your newly-purchased equipment should be the first thing you do after it arrives at your office.
Sterilize
To ensure the safety of your patients, you will want to sterilize your equipment by whatever means necessary. Ensuring sterilization during use will be equally important, and so gloves, masks, and gowns should be worn while equipment is in use. Ensure all bacteria is eliminated by sterilizing after each use.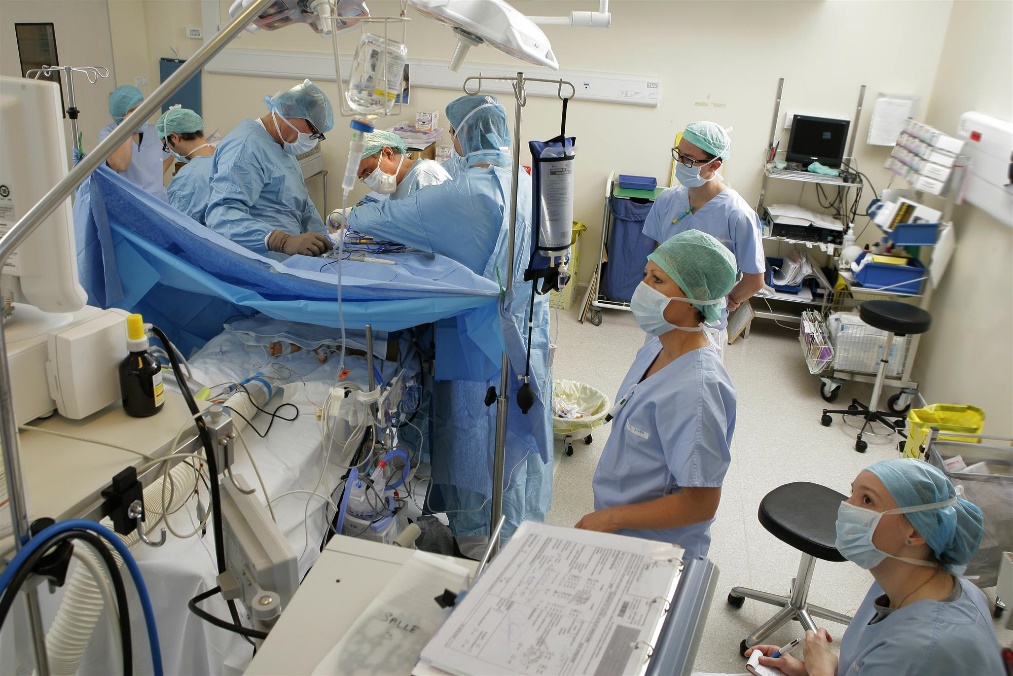 Eliminate Hazards
The area around your newly installed equipment should be free of any hazards which may interfere with its proper use. As well, proper training for used medical supplies and equipment should be given to all who will be operating the equipment. Patients will need to be advised of the risks involved when around the equipment.
Proper Set-Up and Operation
If the equipment doesn't come with instructions, it's important to consult an expert, whether this means contacting the company from which equipment was purchased or by finding or ordering the instruction manual.
Check Overall Condition
When equipment arrives, it's important to check to ensure that any cords are in excellent condition. You will also want to check to make sure that all screws, wires, and cords are tightly connected.  When using, ensure that equipment is always plugged into an outlet that's been grounded.
Additional Benefits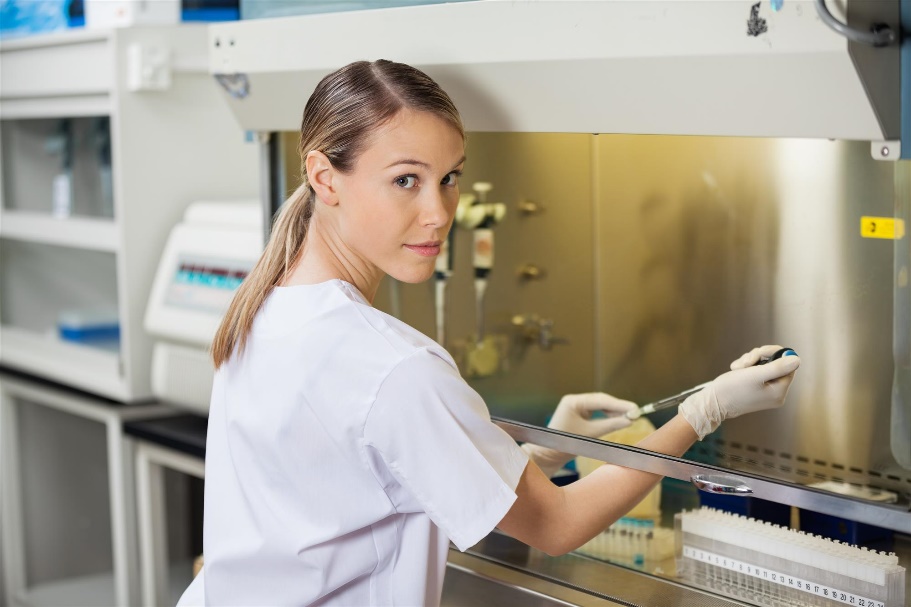 The great news about refurbished medical equipment is that it can still be as functional as it was when it was first manufactured. Because much of the equipment available has come from hospitals that have replaced them with newer models, there is no doubt as to their level of durability.
By upgrading your facility's equipment, you ensure that your patients can continue to receive quality care, regardless of the procedures you may need to perform at your location. By purchasing machines that were previously used in these bigger and busier facilities, you can be assured that they will perform as you need them to, when you need them to, and for as long as you require.
Your refurbished equipment may cause you to gain more patients. With the help of a used medical supply store, you can help more people. For example, a patient who is satisfied with a procedure or the accuracy of diagnosis may tell those they know about your facility.
All told, investing in refurbished medical equipment can save you thousands, as well as offer your patients additional treatment and surgical and diagnostic options. Anesthesia Plus specializes in the sale of new and refurbished anesthesia machines, as well as other O.R. equipment. Call 1-800-887-8161 to learn more.